Analyzing and Innovating Retail with AWS
October 5, 2021
|
from 10:00 AM to 12:00 PM
CEST
Cloud-based infrastructure and services as key enablers
The last two years have been a major challenge for the entire Retail sector with the Covid-19 pandemic adding one additional layer of complexity to this already challenging and competitive industry. Digitization and innovation are more important than ever, with Cloud-based infrastructure and services being one of the key enablers.
In this online event, Comsysto Reply and Retail Reply present – together with their partner and go-to cloud provider AWS – a 360° view on the topic comprised of two Keynotes and four Deep-Dive Sessions.
Key Takeaways
In this online session, experts from Reply and AWS, highlight critical success factors to look at in the Retail business including:
Understanding the synergies between Agile & Cloud
Hearing about "Journey-Driven Retail" straight from Amazon
Having a vision where the industry is heading
Learning about tried and tested Analytics solutions and services
Furthermore, we offer special offers and discounts for our participants at the end of each Deep-Dive Session to start your journey together with Reply and AWS in the respective areas.
Agenda
10:00 - 10:45 h - Intro & Keynotes
10:45 - 12:00 h - Deep Dive Sessions in two parallel Streams:
1 - Innovating Retail / 2 - Analyzing Retail
Feel free to choose the topics that are more interesting for you to attend live. All recordings will be made available after the event.
__________________________________________________________________________________________________
10:00 - 10:10 a.m.: Welcome
Christian Kolbe, Associate Partner, Comsysto Reply
10:10 - 10:20 a.m.: Keynote 1: Why cloud-native engineering accelerates your business
Many growing businesses across all industries not only compete for the best offerings, but also for speed and the ability to tackle relevant parts of the market before their competition does. Working agile and running in the cloud are two of the imperatives in that endeavour. The benefits go beyond the obvious things such as scalability or flexibility and essentially enable us to work as any entrepreneur should.
Christian Kolbe, Associate Partner, Comsysto Reply
10:20 - 10:40 a.m.: Keynote 2: The most important customer journey is the one you lead – AWS is how
Customer journeys are more than a marketing term. They are the constant, fluid moments - before, during, and after a purchase - upon which your customer relationships are built. With customers making an increasing number of choices before, during, and after the purchase, every experience must be earned for retailers to keep their customer's journey progressing to them. This means every choice must be guided, which is only possible by moving from reactive to proactive retailers. In other words, leading their customer's journey. With our experience from being born from retail, AWS shares the three major technological pillars, which enable "Journey-Driven Retail".
Alberto Menegazzi, Head of SMB Segment Switzerland, Amazon Web Services
10:40 a.m. - 10:45 a.m.: Introduction of Schedule
Christian Kolbe, Associate Partner, Comsysto Reply
STREAM 1: INNOVATING RETAIL
A glimpse into the future – and how to get there with your business.
10:45 - 11:15 a.m.: Delivery in Fashion Retail
Delivery today is no longer an ancillary Service. It must be core to the Customer Experience strategy. Changing delivery approach will open new service opportunities but also new challenges to address. The delivery approach is key to brand awareness and today, more than ever, if the delivery is safe, fast and with multiple options, than the success growth factor is high.
How is it possible to reach peak performance? By leveraging data and optimizing existing (or designing new) Omnichannel processes. In particular, the management, consolidation and automation of brand orders, from all touch points, should merge into a single system, integrating all the fulfilment options. The creation of a centralized virtual stock will make the availability of products visible to the brand on all sales channels. To support the proposed processes, the right technology approach will grant and enable the Time 2 Market and Future Proof digitalization with the chance to provide new services and new business models.
Simona Berola, Partner, Retail Reply
11:15 - 11:45 a.m.: Domain Driven Design
Domain Driven Design is a concept of software development which uses the wording and structure of the business domain as first-class citizen.
We'll show you how to start using Domain Driven Design by describing a retail business domain formally. The session ends with a few practical tips how to turn a shared understanding of the business domain into working software in the cloud.
Tobias Draeger, Manager, Comsysto Reply
STREAM 2: ANALYZING RETAIL
Data is the gold of our digital era – here's how to leverage it.
10:45 - 11:15 a.m.: Analyzing (potential) Business Locations
A lot of companies in commerce but also in manufacturing need to find new business locations in order to grow. The factors influencing the perfect location strongly depends on the type of business, if it's a new office, a retail shop or a charging point for electric cars. A business location is an important decision, it isn't something you can easily change.
We implemented a platform which helps defining and exploring the factors for a perfect location. This platform can be used in combination with historical data for learning from the past and build AI-/ Machine-Learning Models e.g. to predict demand at a certain location.
Lars Haferkamp, Manager, Comsysto Reply
11:15 - 11:45 a.m.: Building a Connected Customer 360 on AWS
The stakes for customer experience and customer data privacy have never been higher. A 2019 study by Forrester Research found that thru 2021, the practice of managing customer data internally (Identity data, transactional, behavioural, etc.) is expected to increase by 40%, while fully outsourced management of customer data is expected to drop 48% - meaning more companies are taking ownership of the full scope of their customer data. In this session, we discuss best practices in implementing customer data platforms (C360), based on AWS services.
Jürgen Wirtgen, GTM Lead Analytics & Big Data DACH, Amazon Web Services
Speakers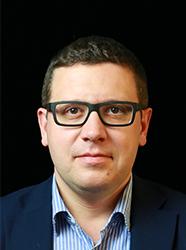 Alberto
Menegazzi
Head of SMB Segment Switzerland
Amazon Web Services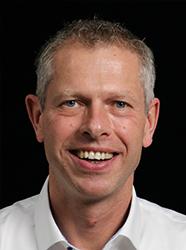 Jürgen
Wirtgen
GTM Lead Analytics & Big Data DACH
Amazon Web Services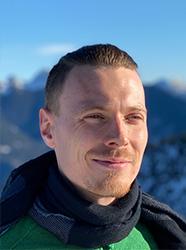 Christian
Kolbe
Associate Partner
Comsysto Reply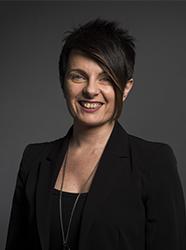 Simona
Berola
Partner
Retail Reply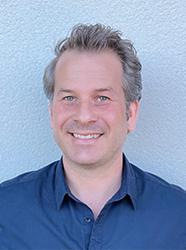 Tobias
Draeger
Manager
Comsysto Reply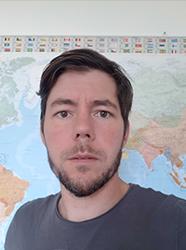 Lars
Haferkamp
Manager
Comsysto Reply